Other special use chains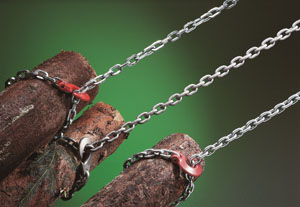 We also offer a broad range of special use chains which are utilized in various industry branches such as:
General purpose chains.
Chains used in agriculture - e.g. for fertilizer distribution
Chains for the aquamarine industry - e.g. for anchoring or trawl fishing.
Chains for forestry - e.g. for woodcutting and wood transportation.
Chains for the agri-food sectors - used e.g. to transport meat
In order to best accommodate to your needs, we strongly suggest contacting us by e-mail, phone or through the contact form available on the site.